Implementation Tip: To learn more about what tags are and how they can be applied to your organzation for added value, check out this article. 
If you have determined that your organization/users could benefit from tags, set them up before setting up your hierarchy.
To create a new tag, navigate to Access and go to the Organization Settings page, then click on Tags.
Click on the blue + Create within the tag list panel to create a tag.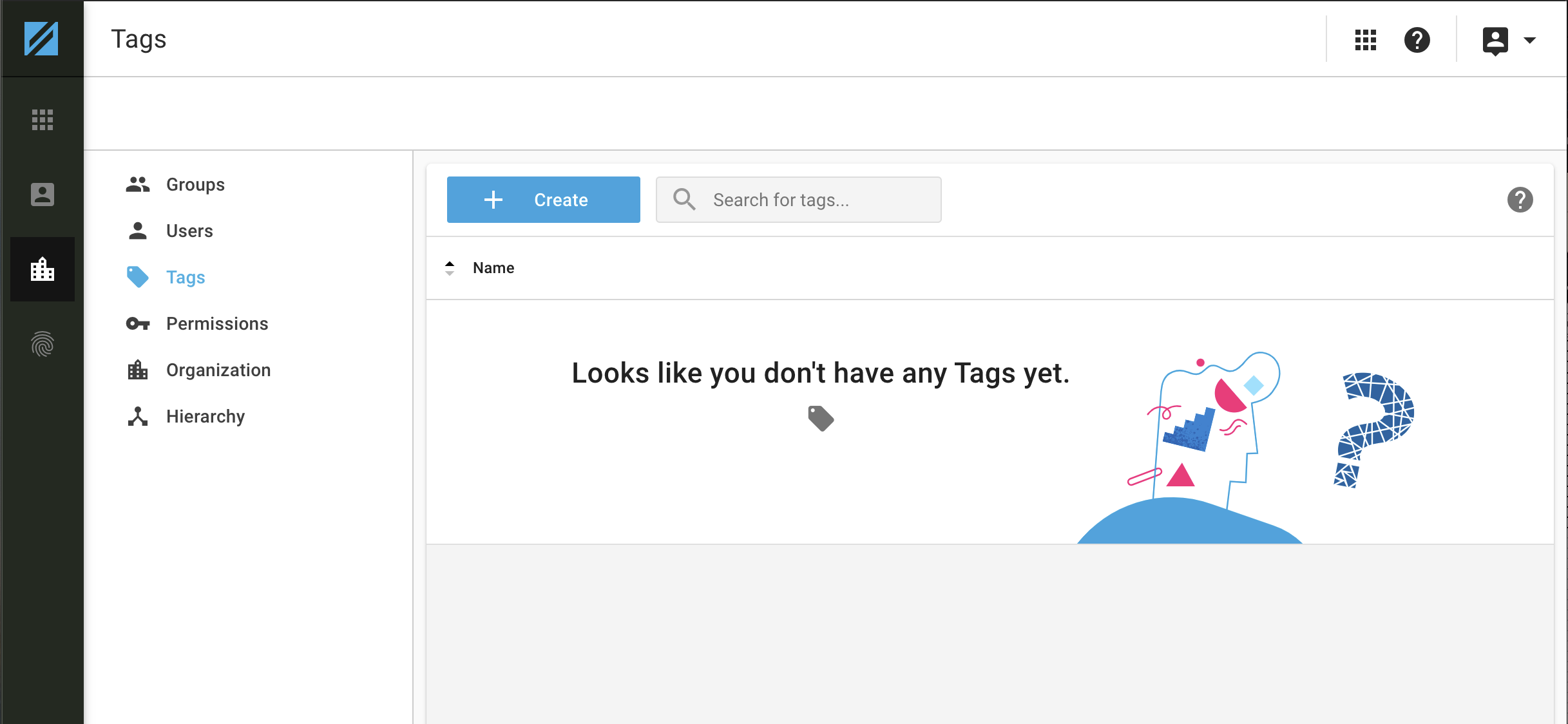 Enter the tag name, and then click on Save.
Implementation Tip: Since tags have multiple purposes, we like to preface our tags with the intended purpose to help users apply the appropriate tags throughout the product.
After a tag has been added, you can click on the tag in the list to edit the name, or click on the trash can to delete a tag.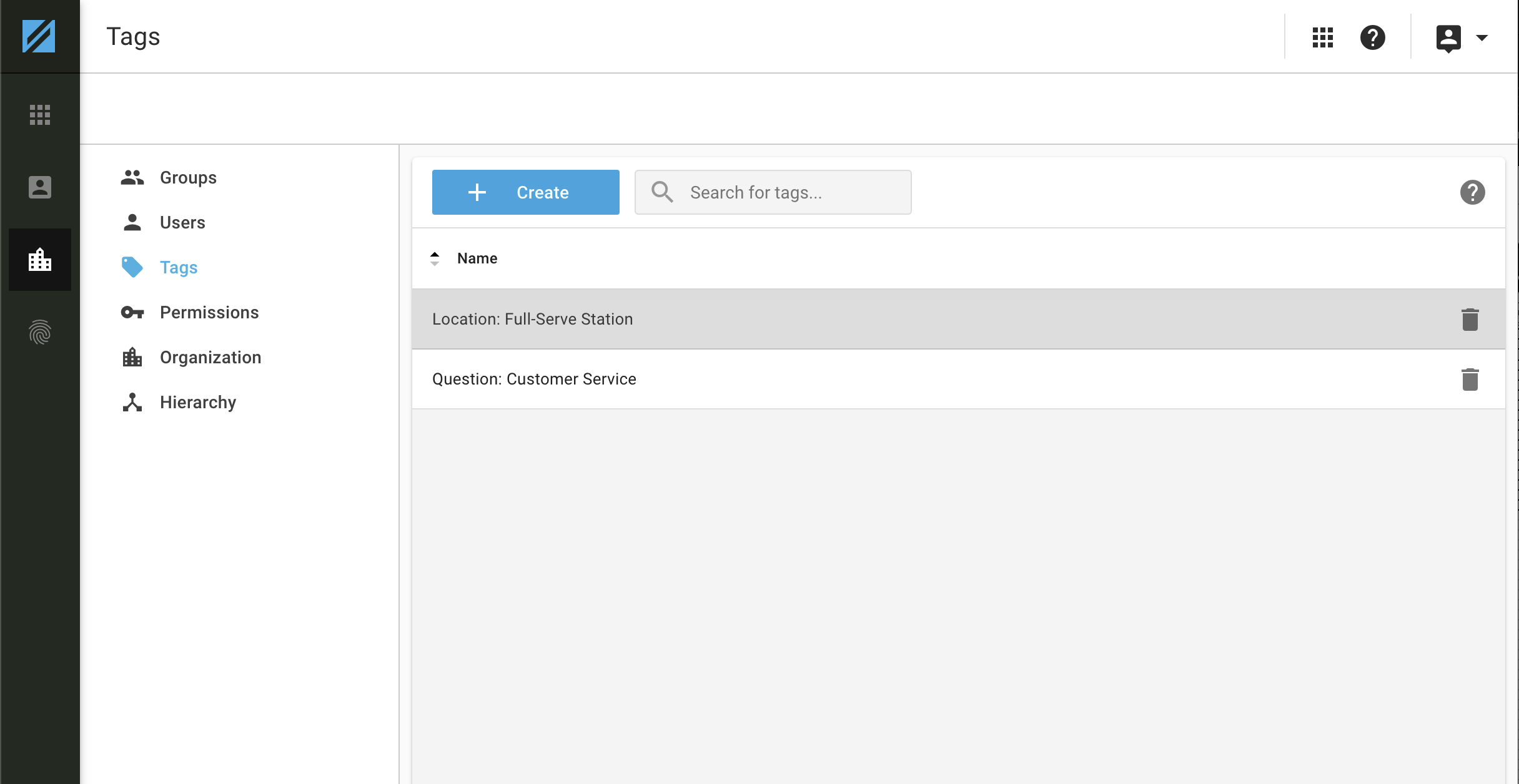 When all tags have been added, proceed with setting up your hierarchy and locations.