If you would like to learn more about hierarchy node roles, view this article first. 
Navigate to your organization's hierarchy:
To set up your organization's hierarchy structure, navigate to Account Settings and go to the Organization Settings page, then click on Hierarchy.
Locate the Hierarchy Node you wish to apply a Hierarchy role to:
1) Navigate the hierarchy tree, or search for and select the appropriate hierarchy node.
2) Click on the hierarchy node so that the node information is editable on the right pane of the screen.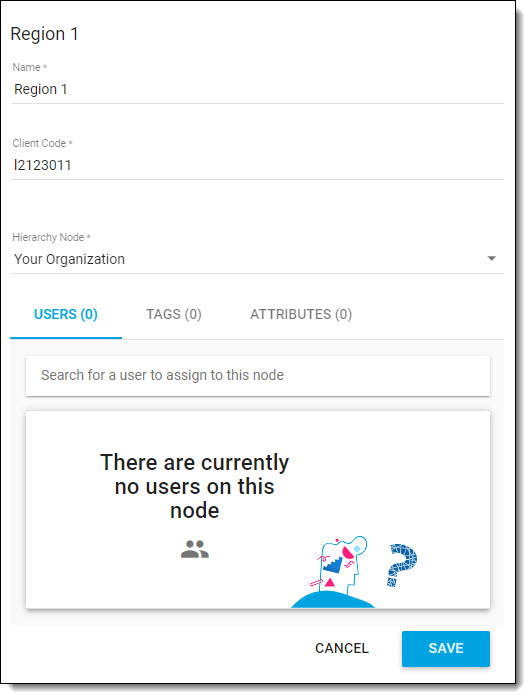 3) Within the 'USERS' tab, locate the user that requires a role update (Note: You add the user if they are not currently associated with the node).
Next to the user, click on the 'Role' field to select the appropriate role.
4) Save the node