Implementation Tip: To learn what permissions are available, check out this article. 


Navigate to Permissions
To add user permissions, navigate to Account Settings and go to the Organization Settings page, then click on Permissions.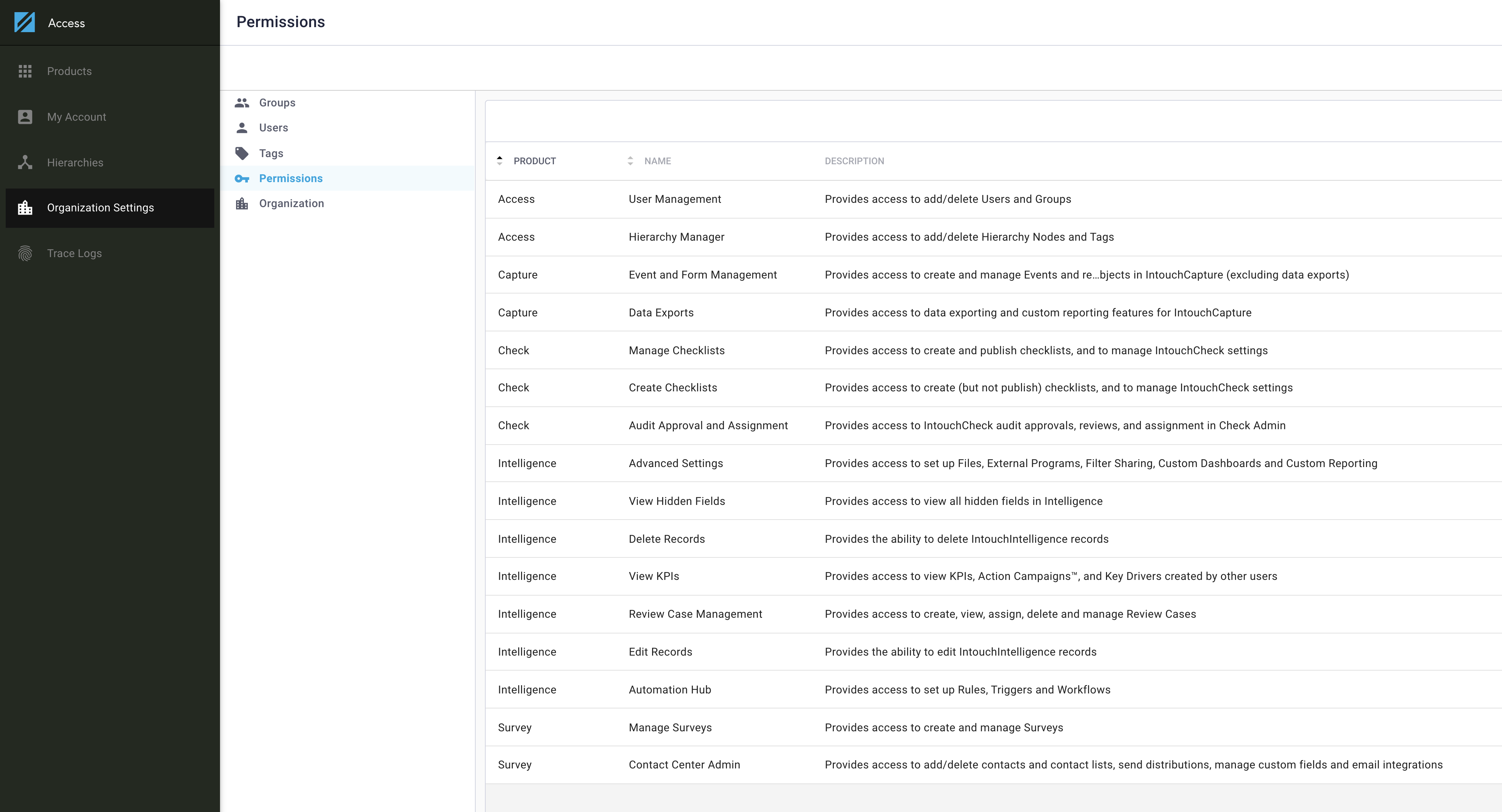 ---
You will only see permission that are applicable to the products that have been enabled for your organization.
---
Add a Group/User to a Permission
Click on the permission in the list.
On the Groups tab, begin typing a group name in the search field to view/add user group(s) to the permission.
On the Users tab, begin typing a user's name to view/add the individual user(s) to the permission.
Save your changes.